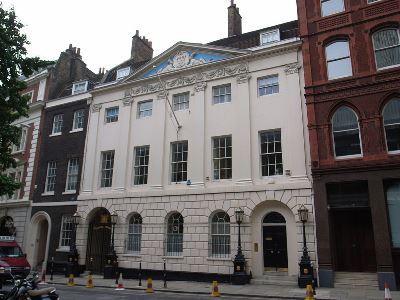 The Skinners, or in their full name "The Glorious Company of Fur Traders and Skin Sellers", is one of the oldest and most powerful guilds in Temma.
Skinners' Hall, the guild hall for this company, sits on top of Dowgate Hill, and is a large, rich building, built by one of the ancestors of the current guildmaster, William Judd Temmeri. The building is sometimes erroneously called Judd School, since it does include the Judd School for Leatherworking inside it.
The company's motto is To Us Only Be All Glory.
The Skinners is one of the Twelve Great Guilds of Temma, and remains one of the richest and most powerful. It has a long standing feud with the Seamstresses regarding the order of precedence: due to some legal wrangling and clerical mistakes, the exact order is not clear; both guilds claim to be 6 and the other to be 7 in order. This feud erupted in violence several times in the past few centuries.
The Skinners also fund the Tonbridge School which is a school for hunters and trappers. Rumors are the Tons can be hired to hunt, trap and kill the "most dangerous game" as well.